At Carpet & Duct Cleaning, we understand the importance of keeping your hardwood floors in pristine condition. Over time, daily wear and tear, foot traffic, and dirt accumulation can dull the natural beauty of your hardwood surfaces. That's why we offer professional hardwood floor cleaning services in Orange County. Our team of experienced technicians is trained to provide thorough and effective cleaning, restoring the luster and elegance of your hardwood floors.
Our hardwood floor cleaning process is designed to remove dirt, grime, and residue from the surface and within the wood grain, without causing any damage. We use advanced equipment and specially formulated cleaning solutions that are safe for your hardwood floors. Our technicians carefully assess the condition of your floors and select the appropriate cleaning method to deliver optimal results.
Using a combination of gentle agitation and high-powered extraction, we effectively lift away embedded dirt and debris, leaving your hardwood floors clean and refreshed. Our cleaning process removes tough stains, eliminates allergens, and enhances the natural beauty of your hardwood surfaces. You'll be amazed at the difference our professional cleaning can make in restoring the original shine and richness of your hardwood floors.
Revitalize the natural beauty of your hardwood floors with Carpet & Duct Cleaning. Our team of skilled technicians is dedicated to delivering exceptional hardwood floor cleaning services in Orange County. Using advanced equipment and safe, eco-friendly cleaning solutions, we remove dirt, grime, and stains, leaving your floors looking refreshed and renewed. With our expertise and personalized approach, we ensure that each cleaning is tailored to the specific needs of your hardwood surfaces. Customer satisfaction is our top priority, and we strive to exceed your expectations with our exceptional service. Trust us to restore the luster and elegance of your hardwood floors. Contact Carpet & Duct Cleaning today to schedule an appointment and experience the difference of our professional hardwood floor cleaning services.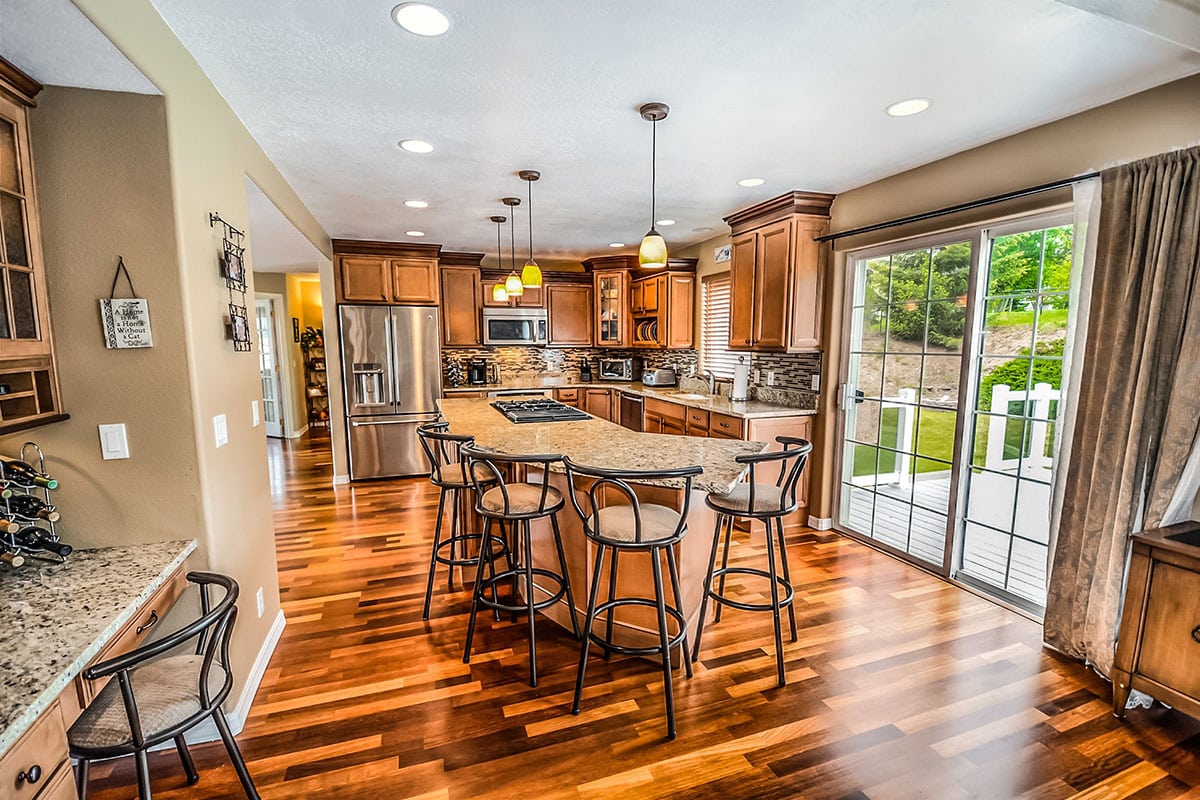 Thousands of homes, one standard of clean
With over a decade of experience, we have built a strong reputation for providing professional, reliable, and affordable cleaning services. Our team of skilled and friendly technicians is committed to ensuring your complete satisfaction, no matter how big or small the job is.
Clean

Our Hardwood Floor Cleaning Equipment
With our advanced equipment, we ensure effective hardwood floor cleaning. Our high-speed scrubber and pH-balanced cleaning solution tackle tough dirt and contaminants, while specially designed squeegees trap and a powerful vacuum extracts the dirt, leaving your floors spotless.

Attention to Detail
Our trained technicians meticulously clean your hardwood floors, including hard-to-reach areas. Every nook and cranny receives the same level of care, resulting in immaculate floors that are revitalized and refreshed.

Remove Dirt, Allergens, and More
Our hardwood floor cleaning service goes beyond surface cleaning. Using advanced techniques, we eliminate an average of 96% of common household allergens, ensuring cleaner and healthier indoor air quality for you and your family.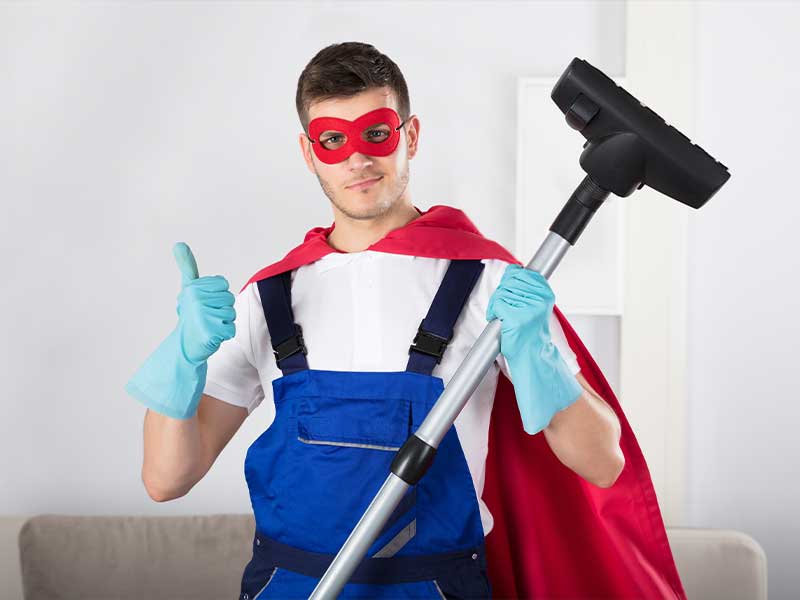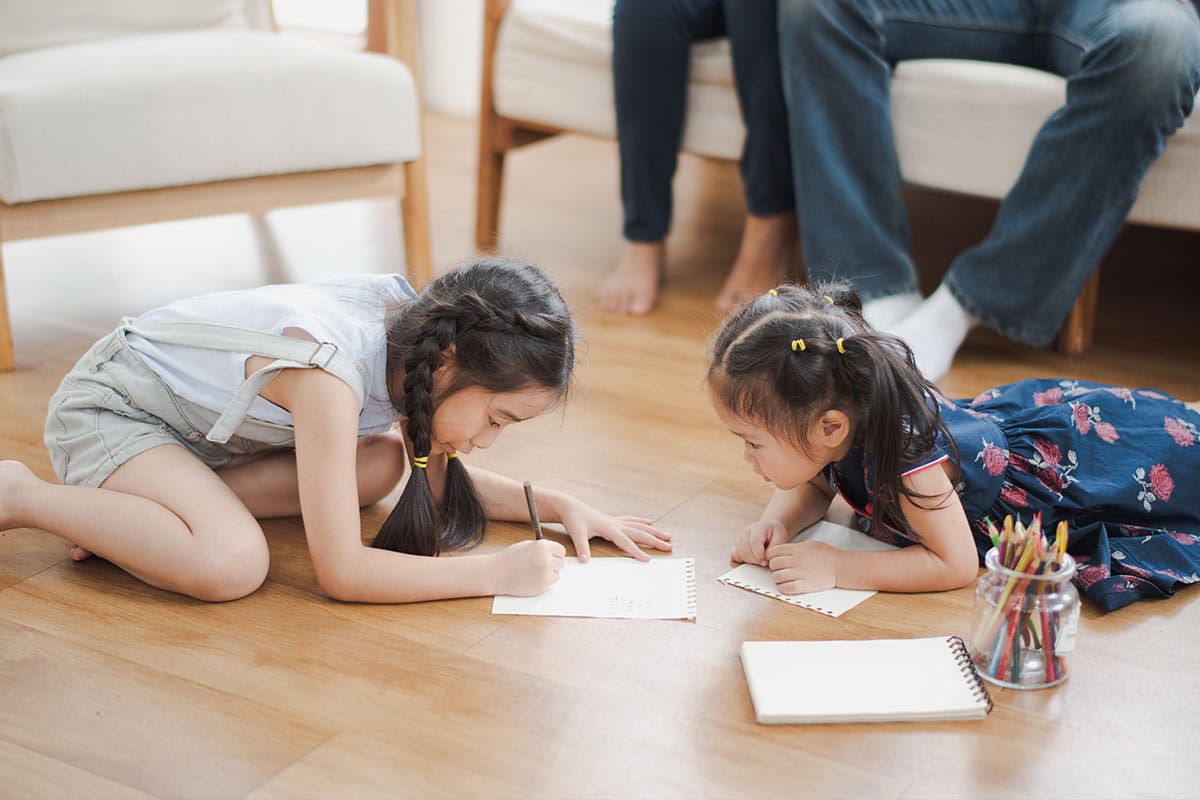 Protect

Extend the Life of Your Hardwood Floor Cleaning
Optimize the longevity of your hardwood floors with our additional option of applying a fast-drying maintenance coat* after cleaning. This protective coat helps to maintain the cleanliness and overall condition of your floors for an extended period.

pH-Balanced Cleaning Solution
Our hardwood floor cleaning solution is formulated with a neutral pH, ensuring that it is gentle and safe for your hardwood surfaces. This balanced approach effectively removes dirt and grime without causing any damage or discoloration.

Prevent Hardwood Refinishing
By regularly scheduling professional hardwood cleanings and applying our maintenance coat, you can significantly delay the need for refinishing. This proactive approach preserves the beauty and integrity of your floors, saving you time and money in the long run.
Maintain

Maintain Your Hardwood Floors
Easily maintain the cleanliness and condition of your hardwood floors with our convenient maintenance kit. Designed specifically for hardwood, our products have a neutral pH, providing a safe and effective cleaning solution that helps preserve the beauty of your floors.

Protect Hardwood With Rugs
Safeguard your hardwood floors by using indoor/outdoor mats at entryways and placing area rugs in high-traffic areas. These protective measures help prevent scratches and minimize wear on your floors. Remember to avoid rubber-backed rugs or those with poor ventilation, as they may cause damage.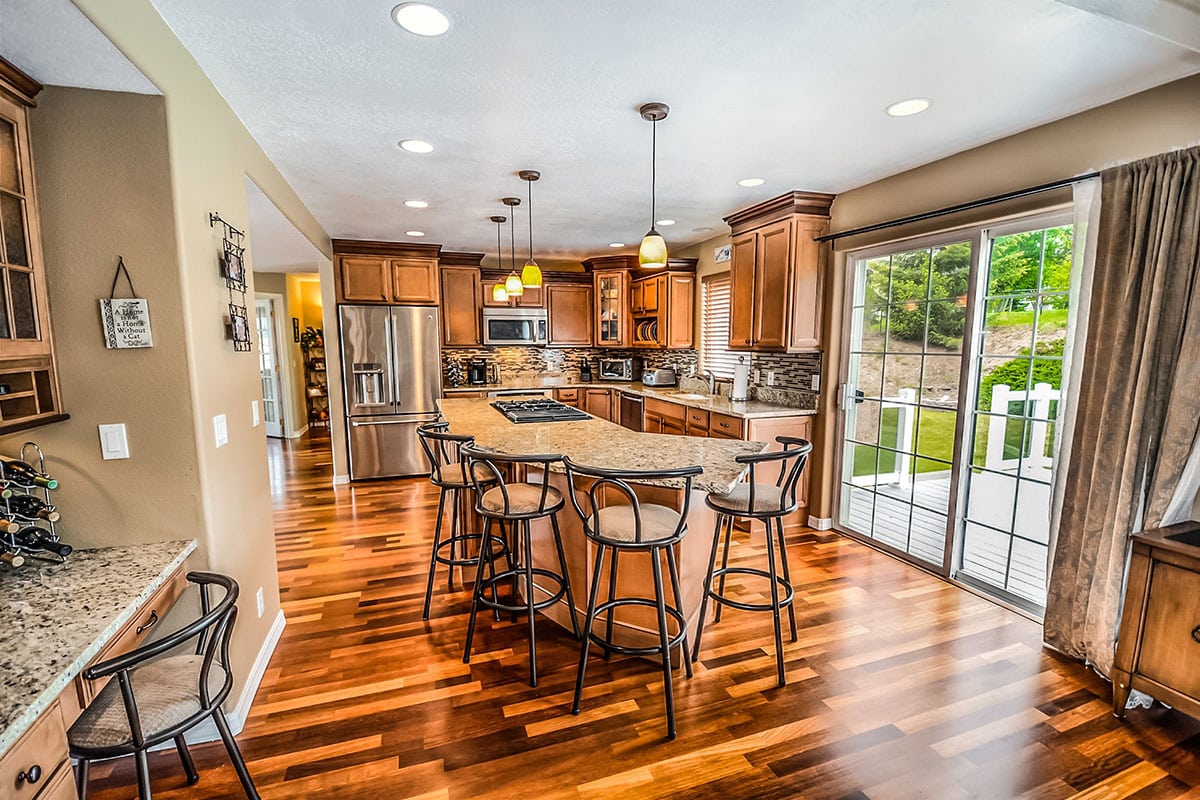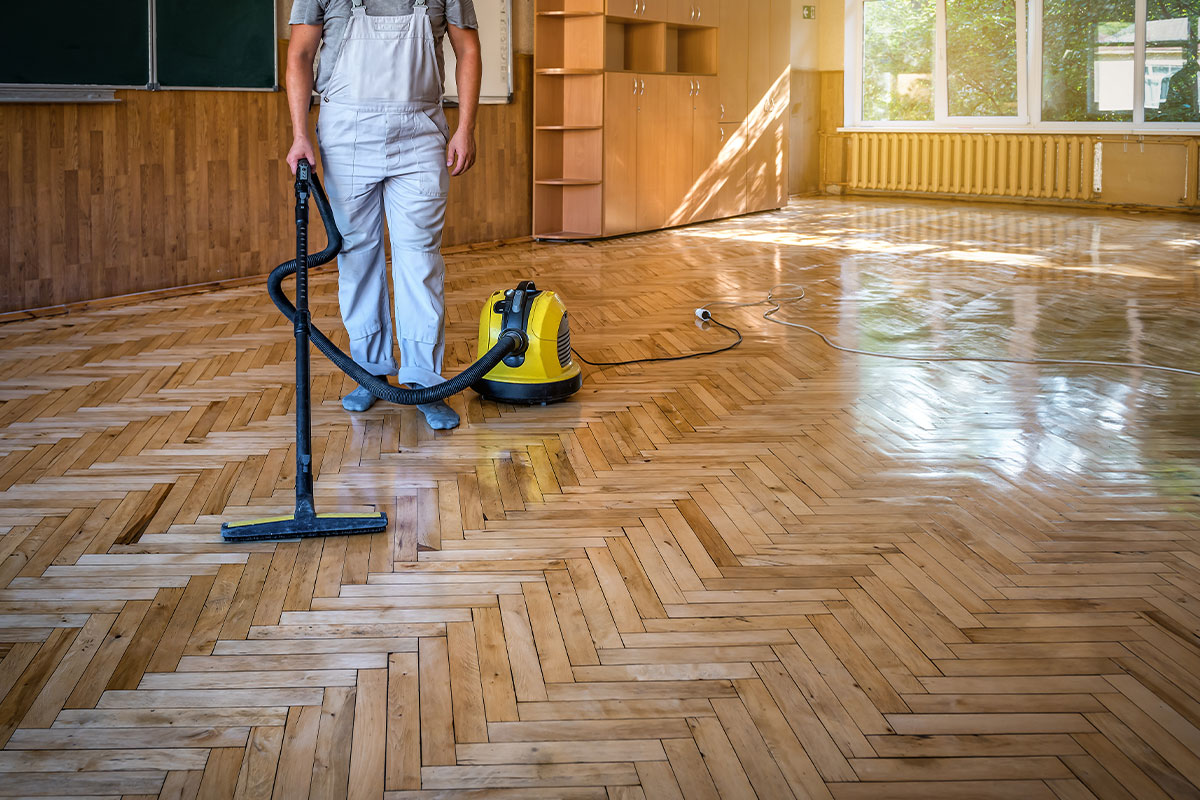 Floors We Clean
These are common floors we can clean.
Hardwood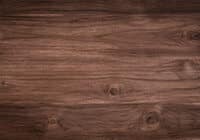 Engineered Wood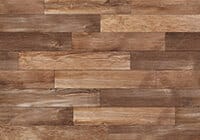 Laminate
LVT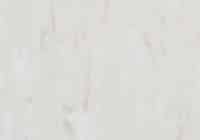 VCT & Linoleum
How We Clean Hardwood Floors
Thorough Inspection: Our technicians carefully inspect your hardwood floors, identifying the material and assessing any pre-existing damages. This allows us to determine the most suitable cleaning solution and equipment for optimal results.
Furniture Removal and Vacuuming: We move furniture when possible and perform a thorough vacuuming using our powerful truck-mounted vacuum system to eliminate dry soil and debris.
Deep Cleaning with Specialized Equipment: Using our hardwood floor auto scrubber or 4-jet gecko, we perform a deep cleaning process. Our patented hardwood floor cleaner and hot water are utilized to effectively remove deep-seated dirt and grime.
Quick Drying Process: To ensure your floors are ready to walk on immediately and to prevent water damage, we employ a combination of microfiber mops and fans to expedite the drying process.
Final Inspection: We conclude the service with a detailed inspection to ensure your complete satisfaction. Our goal is to leave you with clean, revitalized hardwood floors that enhance the beauty of your space.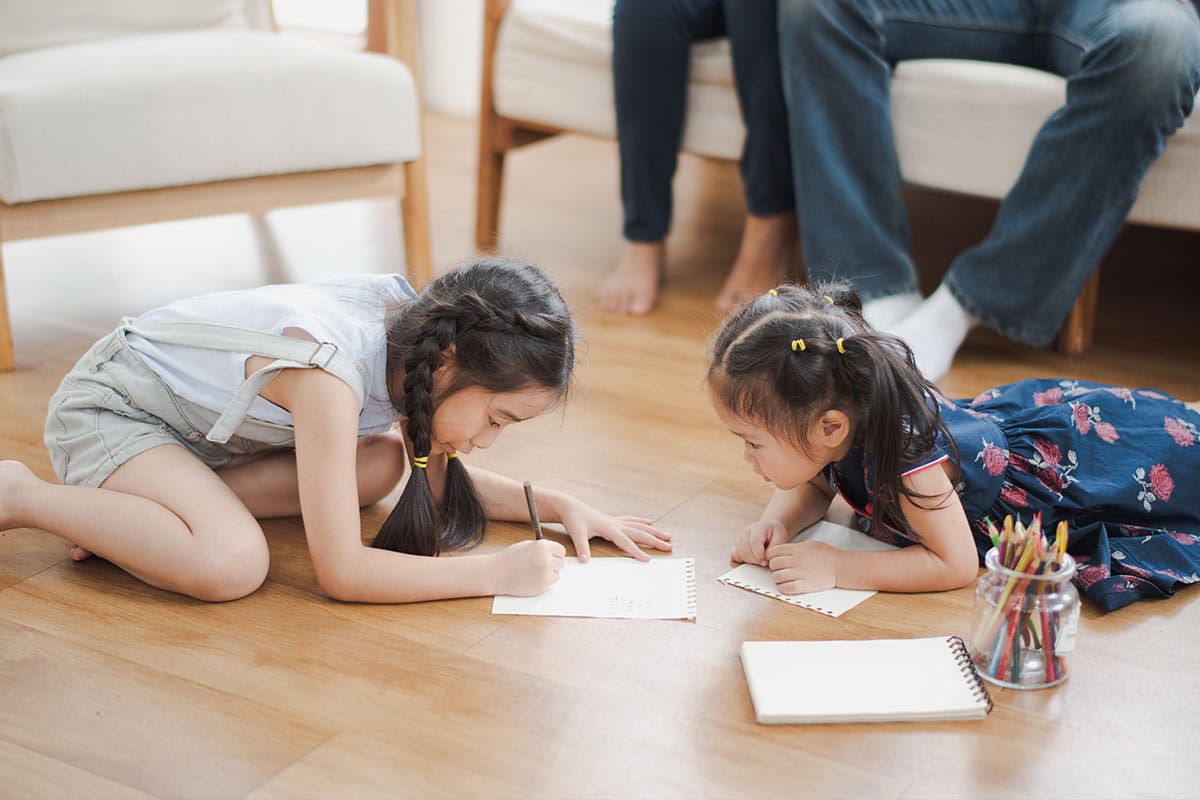 Frequently Asked Questions
How to deep clean hardwood floors?
To deep clean your hardwood floors, determine the type of hardwood and previous cleaning products used. If sealed with polyurethane or wax, use a mild or pH-neutral soap. Avoid acidic cleaners that can damage the wood. For unknown or general cleaning, opt for a neutral, pH-balanced hardwood floor cleaner that is safe for all hardwood and laminate floors.
Can you steam clean area rugs on hardwood floors?
We do not recommend steam cleaning area rugs on hardwood floors as water and steam can permanently damage the wood. It is advisable to move the rug to an area with less porous flooring before cleaning it.
How do you clean hardwood floors?
Our hardwood floor cleaning process effectively removes stubborn dirt and contaminants that regular mopping cannot reach. We utilize a high-speed rotary brush extraction machine and a neutral cleaning agent to break up tough dirt. The final step involves using a microfiber mop to ensure a thorough cleaning. Edges and stairs are hand scrubbed for meticulous results.